A rug's a rug, right? Wrong. The type of rug you choose depends very much on the type of flooring that you have. Some rugs can be very slippery on certain surfaces, for example.
Laminate flooring can be comparatively cold, so adding a rug can be a positive step, both in terms of aesthetics and in terms of insulation.
Warmth
Laminate is a great 'blank canvas'. In terms of colour, it'll look good with virtually anything. To warm up your space, consider a carved pile or tufted rug. They're wonderfully soft under foot, and at the same time, provide an extra layer of insulation.
Jute
Jute is perfect for a busy family because it's a wonderful anti-slip material that is also very stain-resistant. These rugs are soft, but not fluffy: function is their primary advantage.
Colour
Don't be afraid to go bold when it comes to the colour of your rug. Choose a colour that is complementary to the colour of your laminate flooring, or contrast it completely for a dramatic effect, depending on your style.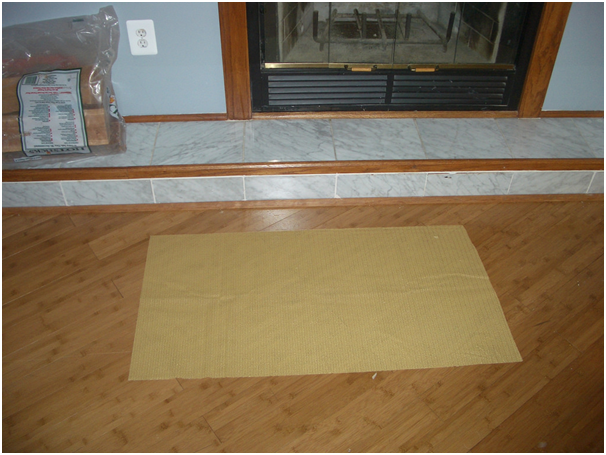 If you've decided that laminate is right for your home, visit a specialist such as Wood Floor Warehouse https://www.woodfloorwarehouse.ie/laminate-flooring.html, and if you'd like more information about the sort of rug for laminate, check out these ideas from Hunker.
Whatever the style you have at home, there will be a whole host of rugs available to you if you're willing to put in some time looking for the perfect match.