If you're unfamiliar with storm windows, we're not surprised. While commonly found in colder climates in North America, the storm window has been slow to be adopted on this side of the Atlantic. But with increasingly bitter temperatures in the UK over the past few years, they're now becoming more prominent in residential homes.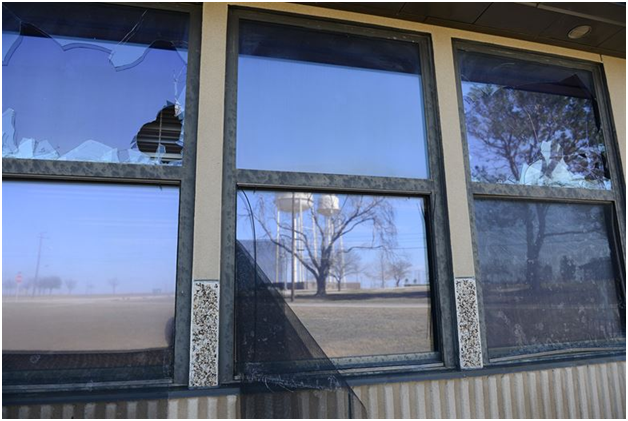 Image Credit

What Are They?

You'll find storm windows mounted inside or outside of the main windows of a property. While glass storm windows with UPVC or metal frames are most common, you can also find rigid plastic panels or flexible plastic sheet versions too.
Storm windows are fitted retrospectively and are best used on single-glazed properties. They're created in a two-track or triple-track construction. These additional tracks give you added ventilation, which can protect against the issue of condensation and improve airflow to your home. A two-track construction has a half screen at the bottom portion on the outer track and a pane of glass on the upper portion. You can raise a glass panel on the inner track to allow air to circulate.
With the triple-track two window panels and a half screen each have their own track and move independently. The bonus of this is that you can move these panels to allow items to pass through the window easily. This is by far the superior option.
Why Use Them?

Storm windows have been found to improve soundproofing and thermal insulation in homes, deadening street noise and reducing heat loss by as much as 50% when compared to single-glazed units. They're also very cost-effective when you compare them to other replacement windows.
Plastic PVC interior storm panels are one of the cheaper options available, and these usually blend in seamlessly with existing UPVC fascia and soffits. If not, replacement UPVC fittings from reputable providers such as https://www.absolutebuildingplastics.co.uk/upvc-fascia-boards/ can be added for a cohesive look.
While they're not suitable for hot or moderate climates, historic buildings in colder settings can benefit from storm windows, giving a similar thermal performance as those low-energy vinyl replacement windows.
Downsides
Each construction method gives a storm window a different look and durability factor. Some storm windows look less attractive than others. Plastic-framed windows are also less durable and are more prone to breakage over time. Selecting low-energy glass with a metal frame offers better insulation and a sturdier construction.