Ensure your home doesn't look outdated
A general tip for any homeowner is to keep your home updated and regularly make improvements to make your home desirable. Make sure your kitchen and utility appliances are up-to-date, such as your dishwasher and washing machine.
It's also important to think about your bathroom. Old bathroom furniture can really de-value your home, as everyone uses the bathroom twice a day without fail; therefore, it's an important room to most homeowners. If you need to update your bathroom, check out Ideal Standard, they have a wide range of bathroom furniture at great prices, available.
Think about the exterior of your home
It is important that you imagine yourself as a potential buyer. Think about the approach to your front door. If the exterior is messy, potential buyers might be put off immediately and decide they don't want to even view your home.
Spend money making your garden look bright and presentable, and make sure your grass is freshly mowed. Paint your front door, replace broken paving slabs, put your rubbish bins out of sight and add greenery wherever possible. It is also important that you don't have dirty windows, so make sure you have a regular window cleaner.
Cleanliness Counts
The old adage that you only get one shot at a first impression is true. So, make the interior of you home shine from the moment someone walks through the door. Always vacuum your home before a potential buyer comes to view it. Remove washing so that it is out of sight; put your child's toys away etc. Bear in mind, the minimalist look is fashionable. It also makes it easier for potential buyers to imagine their own belongings in your home when your home is clean.
Think about how your house smells to visitors
If you smoke in your home or have a pet, such as a dog, these smells can be off-putting to buyers. You might be used to them, but these smells are unusual too many and they will be instantly apparent when potential buyers come into your home. You should keep pet evidence to a minimum, including litter trays, food bowls and paraphernalia.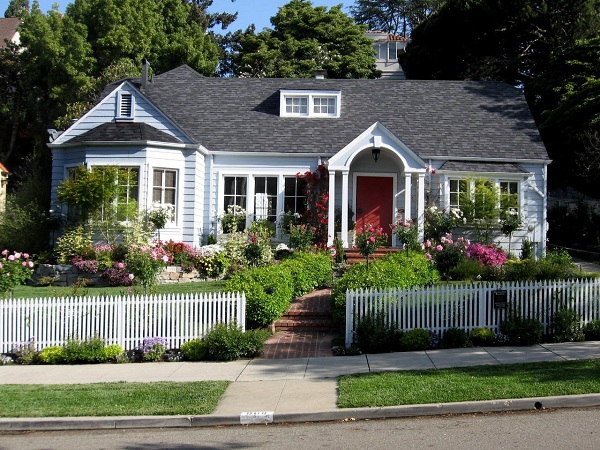 Make sure the estate knows the answer to questions that may arise
Many estate agents hate not having the answers to questions that may arise. The more they are prepared with the answers, the easier it is to sell your house. It also helps to diminish any fears that the prospective buyers may have. Make sure they know how your alarm system works, and they have all appropriate keys etc. It would be very awkward for the estate agent if they set the security alarm off, or couldn't even get into your home. Potential buyers might also be interested in learning how your heating system works, or your fancy lighting system so make sure your estate agent know how to use anything "gadgety"!
For more tips and reviews visit http://thewholeweek.com/.