There are so many different TV packages available today that it is hardly surprising that customers are confused! Options include Freeview, subscription packages and on demand services such as Netflix. We outline what the different options have to offer.
Subscription free TV
The best known free service is Freeview, but there are many alternatives such as Freeview Play, FreeSat, FreeTime and YouView. The initial outlay for subscription free TV is greater because you have to buy equipment such as a set top box or a TV with built-in capability, but once you have purchased these you do not have the monthly subscription to pay. Costs can vary with standard equipment being available for as little as £25 and high end solutions retailing at up to £225. If you opt for FreeSat you will also need a satellite dish, although this does not have to be a new one – your old dish should be fine, and if you have any doubts you could arrange for a TV aerial repair Bristol based company to check it over.
Subscription services
The most well-known of the subscription services is Sky which offers a wide selection of "on demand" content and movies. However, Sky bundles can work out expensive and there are alternatives available. These include BT TV, Talk Talk and Virgin Media. Depending on what you want in terms of sport, movies, box sets and on demand, these are definitely worth looking into. Subscription services start from around £25 per month, but the more content you want, the higher the cost.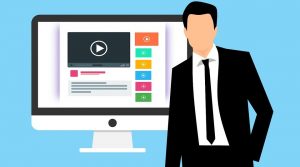 In order to upgrade your TV system, contact a company such as Aerial Installations Bristol to ensure you have good reception before investing in a new TV package.
Online streaming options

According to Ofcom people are increasingly using online streaming services to supplement their live TV viewing.
However, for families or individuals who do not watch live TV and are not interested in the sport channels, online catch up services combined with Netflix can be a cost effective option. A basic Netflix package starts at £5.99 a month, but in order to use catch up services you will need a TV licence too. Amazon Prime is an alternative to Netflix and, of course, you also benefit from free deliveries.
You may also like to read about couchtuner movies for couchtuner,entertainment.